Westfalen NA / RPSI in the News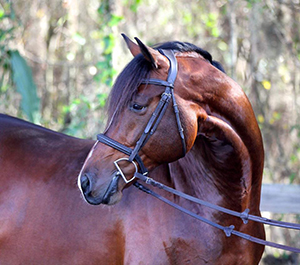 North American Stallion Performance Test Planned
The Westfalen NA / RPSI is pleased to announce our support of a new North American Stallion Performance Test, to be organized jointly with the American Hanoverian Society and the German Oldenburg Verband (GOV).
The RPSI has a long history of administering and supporting stallion performance testing in North America. The very first 30 and 70-day stallion tests in the USA were organized by the RPSI. The North American Stallion Test, run by Summer Stoffel of Silver Creek Farm, took over the reins of stallion testing up until 2015.
Planning is underway at this time for a series of 'short tests' to be held on the east and west coasts beginning in the fall of 2017. Locations for testing include Hilltop Farm in Colora, MD and Pollyrich Farms in Solvang, CA.
Warmblood and Pony stallions between the ages of 4-6 years are eligible to attend. More information will be available soon.
Westfalen NA / RPSI 2017 Inspection Tour Planning Underway
The 2017 Inspection Tour planning is well underway, and the route is shaping up to be one of the most extensive tours we've offered. Early sites on the tour - beginning July 15th, 2017, will be Kansas, Missouri, Kentucky, North Carolina and Virginia - followed by the sites moving up the East coast and into Ontario, Canada, then back down to Western NY, OH, WI and Minnesota. The south and southeast - Oklahoma, Texas, Florida, Georgia and South Carolina sites - will take place in late August this tour season
There's still time to take part in the Online 2017 RPSI Inspection Tour Survey or email us at info@rhpsi.com for more information on the 2017 Westfalen NA / RPSI Inspection Tour.