Zweibrückers in the News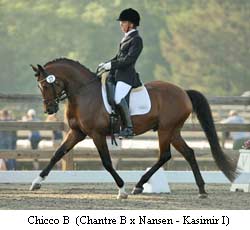 Through Connections' German Riding Pony Stallions Make the Move to Fox Creek Farm
News for Sport Pony breeders: Imported German Riding Pony stallions FS Daily Hero, Chicco B and Benno's Dream have made the move to Dianna Orona's Fox Creek Farm in Manhattan, Kansas. Spencer Ferebee, the husband of Nancy Ferebee (late owner of Through Connection) released the following statement:
"During Nancy's illness last winter, she and Dianna Orona discussed the possibility of maintaining the breeding of her ponies by transferring ownership of the ponies to Dianna. Nancy, Rachel and I subsequently discussed this at length. Nancy believed Dianna has the vision and compassion for the GRP breed commensurate with her own. Dianna and I have arranged to transfer ownership of the ponies to her and we will have the ponies transported to her beautiful 160 acres farm, Fox Creek Farm, in Manhattan, Kansas at the end of this month. Dianna and I will work together to make this transition as seamless as possible. She has been a wonderful partner in planning and executing this transfer and Rachel and I believe this is the best possible situation for Nancy's beloved ponies."
These three stallions make available to the North American pony breeding community some of the best pony genetics that Germany has to offer. Read More...
Zweibrückers win top spots
RPSI horses are earning top awards in the USEF four, five and six year old classes.
EWSZ Qualle, by European Stallion Zentrum's stallion Quebec, is currently leading the five-year old jumper division. Qualle is riden by Daniel Damen, owned by Chuck Waters. Also ranked in the five year old division is Ravello (Mezcalero x Great Pleasure), bred by Debbie Creel and owned by Nancy Blondeel, and La Soleil (Le Contell x Alpenrose, owned and ridden by Shannon McGrath.
RPSI mare Sympa (Sabotage x Summit Peak - Galoubet), ridden by Daniel Geitner of DFG Stables, Aiken, SC, owned by Mrs. Charles Bostwick and bred by Ann Daum Kustar of Solomon Farm, is back in the news after winning the $25,000 Gulf Coast Classic Grand Prix in Gulfport, February 13th, 2011. Congratulations to this talented pair, and photo credits to Flashpoint Photography. Read More ....