RPSI Online Auctions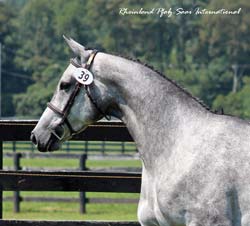 The RPSI is dedicated to helping its breeders market their RPSI horses and breeding programs, and make new connections between riders/trainers and breeders. To further this purpose the RPSI launched a Select Foal Auction in the fall of 2013, followed by the Mid Winter Mixed online auction in January, 2014, and a 2nd Annual event for the 2014 Select Foal Auction in November of 2014. In 2015 the RPSI again held the Select Online Foal Auction. Here are the results:
RPSIís Select Foal Auction Auction in November 2015:
Total Lot Views: 22,000+
25% WB Foals Sold
22% Ponies sold
65% of Lots had bids equaling a total of $171,000.00
High Sale: $8,000
Avg. Sale Price: $5,625.00

RPSI Mid Winter Mix Auction in January, 2014:
Total Lot Views: 20,330
Total # Bids: 197
32% Horses Sold
Bids equaling a total of $150,250.00
High Sale: $8,500
Avg. Sale Price: $6,333.33

RPSIís first Auction, the Select Foal Auction Auction in November, 2013:
Total Lot Views: 29,000+
26% Foals Sold
60% Ponies sold
43% of Lots had bids equaling a total of $148,250.00
High Sale: $8,500
Avg. Sale Price: $5,916.00

Read the Warmbloods Stallions of NA Article on the RPSI Select Foal Auction
The RPSI auction's entries are limited to RPSI registered horses, or horses entered into our mare/stallion books. Horse must have a Passport/Certificate of Ownership (or in process) for inclusion and papers must be transferred into ownership of Seller. The RPSI can process transfer of ownerships for auction horses before and during the auction as long as all required documentation is provided. Please contact the RPSI with any questions.
Just as in Europe where the registries host auctions to help breeders market their horses, the RPSI believes this is equally important in North America, where breeders are producing superb young prospects, but the prospects for marketing them on a national level is challenging. Auctions have traditionally been the method-of-choice in Germany for selling collections of sport horses. The German verbands, or registries, host and/or support these auctions as a way to help breeders market their horses and breeding programs, as well as the registry itself, and thus continue breeding. We think the time has come in North America for breeders to enjoy some of the same marketing benefits as their European counterparts. The tricky part of organizing a successful auction in North America, though, has always been the huge distances and travel time, as well as lack of centralized organization and infrastructure for putting on live events. Now, with the availability of the internet, and the rising popularity and success of online auctions, the time has come. Auctions also help establish a base-line value for warmblood and riding-pony prospects for the industry in general Ė which is something we are lacking in North America.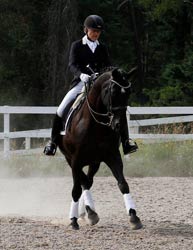 How will an Online auction work differently than simply advertising your horse online through the registryís website? First of all, the marketing efforts for an event like this is more extensive and directed at a wider audience. Horses will be presented with multiple full color photos, video links and pedigree information on their auction page, as well as with information in the PDF sale catalog. Secondly, the marketing pressure of live bidding action can motivate shoppers to make a decision to purchase, rather than risk losing the horse.
Buyers will appreciate the chance to see a collection of sport horses in one place, for comparison and browsing. Also, each horse will have a vet exam completed before the auction begins, and results will be made available to buyers. If requested, bidders may also arrange to come see the horse and arrange further vetting.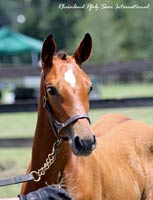 The input is minimal for owners. The entry fee will be the only expense if the horse does not sell. If the horse sells, a 5 % seller and 5% buyer commission will be charged. Payment for horses sold through the auction will be processed by the RPSI and checks issued to the owner as soon as funds have cleared. A confirmation email authorizing pick-up of the horse will then be issued to the buyer. Registry proceeds from entry fees and commissions will be applied 100% to supporting new marketing programs designed to help our RPSI breeders and owners. We have some exciting new programs for 2014 and are looking forward to supporting our breeders and owners in marketing their RPSI horses and breeding programs, now and in the coming years.
We encourage everyone to get involved by visiting the auction site, and sharing auction links and information with friends and clients. We look forward to a promising year for breeders in 2014! Our upcoming auctions include the RPSI Stallion Service Auction Feb 25th - March 9th, 2014, and the Premier Riding Horse Auction in early summer 2014. Thanks for your interest in our Auctions.
Please email marketing@rhpsi.com or call Ann at 605-685-3089 for more information.
Click Here to enter your Stallion in the Stallion Service Auction