RPSI 2014 Select Online Foal Auction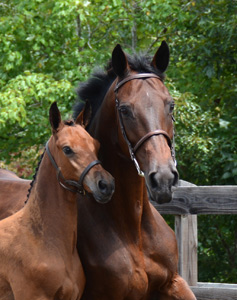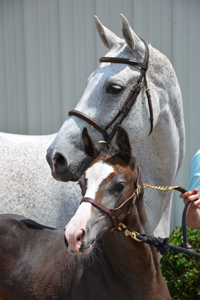 The RPSI is pleased to announce the RPSI Select Online Foal Auction Marketplace. The judges have selected some fantastic foals on the 2014 inspection tour, and we are excited to introduce this Collection of Deutsches Sportpferd (WB), German Riding Ponies, Kleines Deutsches Reitpferd and Knabstrupper sale foals from our breeders all around the USA and Canada! This is an unprecedented opportunity to shop the best of what American breeders are producing, in one place.

Bidding Bidding is by Silent Sealed Bid. Call the RPSI Marketing department at 605-685-3089 to get copies of the foals' vet reports and extra photos, as well as to be put in touch with the breeder for further questions.

The 2014 Auction offers warmblood foals by: Accord III, Balta'Czar, Balt'Amour, Bliss MF, Bon Balou, Cartier R, Chicardo, Contratto, Coroado, Diamondhead, Dubai, Eclipsed by Color, Florianus II, Justice, Landkoenig, La Bamba SE, Legaczy, Liocalyon, Mirabeau, Ohjack R., Pilox, Rastede, Royal Prince, San Amour, Utrillo, VDL Silverstone, and Wild Dance. German Riding Pony and KDR foals by: Anydale Ron, Belafonte d'Avalon, Benno's Dream, Bodyguard, Chicco B, Davidoff, Edward Scissorhands d'Avalon, Fox Creek's Diamond King, SF Spirit, Smoke Tree Snapdragon, as well as a Knabstrupper foal by Colorado Skrodstrup. There's no better place to shop for your next performance or breeding prospect than this Select auction.

Please email marketing@rhpsi.com or call Ann at 605-685-3089 for more information.
How will an Online auction work differently than simply advertising your horse online through the registry's website? First of all, the marketing efforts for an event like this is more extensive and directed at a wider audience. Horses will be presented with multiple full color photos, video links and pedigree information on their auction page, as well as with information in the PDF sale catalog. Secondly, the marketing pressure of live bidding action can motivate shoppers to make a decision to purchase, rather than risk losing the horse.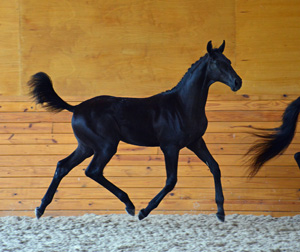 Buyers will appreciate the chance to see a collection of sport foals in one place, for comparison and browsing. Also, each foal will have a vet exam completed before the auction begins, and results will be made available to buyers. If requested, bidders may also arrange to come see the horse and arrange further vetting.
Just as in Europe where the registries host auctions to help breeders market their foals, the RPSI believes this is equally important in North America, where breeders are producing superb young prospects, but the prospect for marketing them on a national level is challenging. Auctions have traditionally been the method-of-choice in Germany for selling foals and sport horses. The German verbands, or registries, host and/or support these auctions as a way to help breeders market their horses and breeding programs, as well as the registry itself, and thus continue breeding. We think the time has come in North America for breeders to enjoy some of the same marketing benefits as their European counterparts. The tricky part of organizing a successful auction in North America, though, has always been the huge distances and travel time, as well as lack of centralized organization and infrastructure for putting on live events. Now, with the availability of the internet, and the rising popularity and success of online auctions, the time has come. Auctions also help establish a base-line value for warmblood and riding-pony prospects for the industry in general – which is something we are lacking in North America.
Click Here to Fill out an Entry Form